CUADRO – Art Magazine #2 | Carlos Ballesteros
CUADRO Edition is delighted to announce the release of CUADRO – Art Magazine #2 & we are proud to show works of Carlos Ballesteros, singer of the spanish electro art-rock duo Hidrogenesse .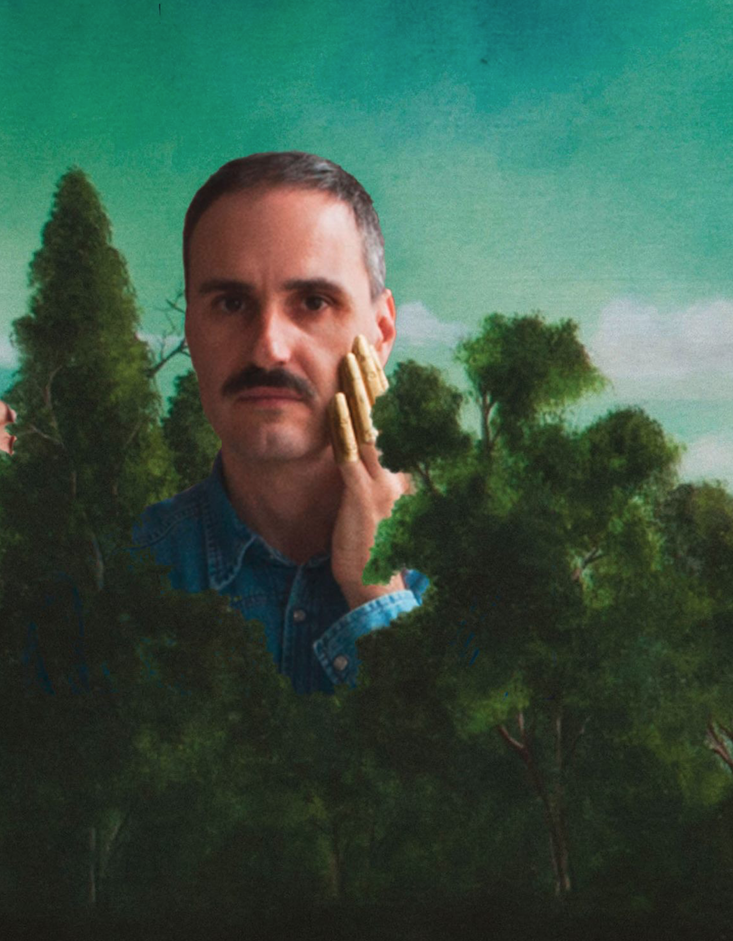 Foto: Carlos Ballesteros / austrohungaro.com
Carlos Ballesteros together with Genís Segarra forms the duo of the spanish Electronic-Art-Rock-Band "Hidrogenesse".
The drawings and graphics of Carlos Ballesteros often accompany and reflect the music of "Hidrogenesse".
"Dibujar no es un placer. Verlos acabados a veces sí. Para hacerlos no me inspira nada en concreto." – C. B.
Carlos Ballesteros y Genís Segarra son Hidrogenesse – un Dúo de art-rock electrónico, compositores de canciones pop populistas, productores de mantras romántico-sexuales, autores de llenapistas situacionistas, intérpretes del género místico-cómico (…).
"Desde ese refugio artístico, Hidrogenesse ha desarrollado su particular obra desde un flanco alternativo, generando ideas y discursos que hacen en pensar en ellos como artistas conceptuales que como músicos. "Nunca nos ha atraído hacer algo que ya haya hecho antes alguien. Queremos aprender a hacer cosas, o aprender a olvidar cómo hacerlas y componer una canción sin estrofa, sin ritmo. Que el estribillo legue cuando tenga que llegar y si estamos tocando una parte que nos gusta, no tener prisa por concluirla. No es que no nos guste el pop, pero igual es que no se nos da bien hacerlo". – Entrevista | EL Pais, 12.5.2015
Link: http://www.austrohungaro.com/ballesteros/  &  http://www.austrohungaro.com/hidrogenesse/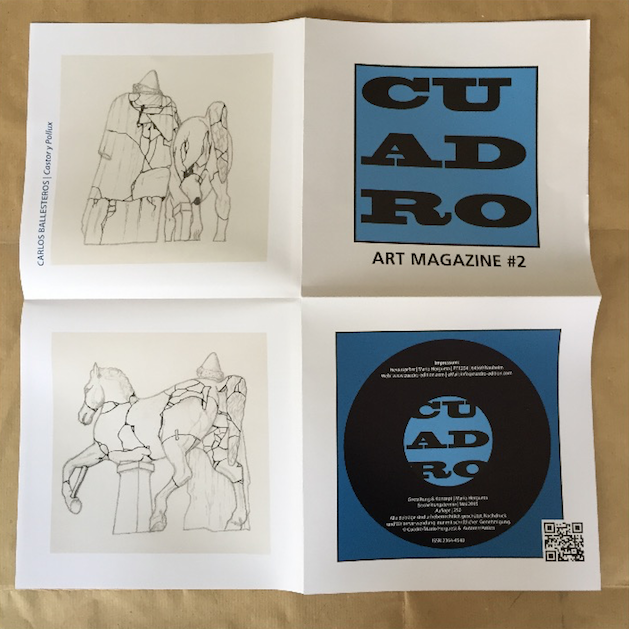 CUADRO – No 2
Art Magazine 5/2015
Accordion-cross Folder, 16 Pages, 21 x 21 cm square, unfolded 83,4 x 41,9 cmm , 4c
Schutzgebühr: 5 Euro
ISSN 2364-4540
Editor: Mario Hergueta. Artists:
Joseph Arthur | Carlos Ballesteros | Kyle Field | Wolfgang Müller & Mario Hergueta
---
Movie: Hidrogenesse